Alicia, Salah Eldine, Thomas and Florian, students in their final year of engineering at Télécom Saint-Étienne, tell us about their experience at the University Degli Studi in Padua, Italy, as part of an Erasmus + exchange.
Discover their testimonies!
Alicia: "I chose to go on a mobility programme to bring about a change in my life and re-motivate my study projects. I wanted a change of scene. To discover another country than my own while making a point of learning a new language.
I chose the University of Padua for many reasons. First of all, in view of the particular health context, I wanted a country that was geographically close to France and in the European Union. These choices were motivated by the desire to have access to all the facilities offered in France and above all to be able to return quickly in case of problems. In addition, I wanted a university where I could do my courses in English. Padua became the perfect university. Its size of 60,000 students gives us a rather impressive choice of courses "à la carte".
I arrived in Padua on October 2nd in bright sunshine. I chose to share a flat with two Italians to immerse myself more quickly in the atmosphere of the city, which has many assets, including its history (the university is celebrating its 800th anniversary) and its student life.
The University of Padua has adapted really well to the health situation by offering us the possibility to attend classes online or in person at our convenience. In addition, each course is recorded so that everyone can follow it despite overlapping schedules. I couldn't say that there was a significant culture shock between France and Italy. However, it's always interesting to notice the sometimes innocuous differences in habits and to learn from others.
The advice I would give to those who would like to go on a mobility trip is not to abandon their travel plans
And above all, not to be convinced by the fear of separating oneself from one's promotion and habits or of deviating from the path of others. It is true that the administrative procedures are cumbersome, but they are worth it!
When was the last time you did something for the first time?"
Testimony of Salah Eldine
Salah Eldine: "Going on an international mobility represents for me a real opportunity to improve my knowledge of English, as well as to follow enriching courses for my degree, to live a total immersion and to share a new culture. The University of Padua is one of the oldest in Europe and the 4th best university in Italy. So I think that it can bring me an interesting added value regarding my future job as an engineer
During the first weeks, there were a lot of activities carried out by the student associations in order to get to know the students among themselves. For example, there was the "Across Festival", which lasted a week and was an opportunity to meet new people. As far as the language is concerned, I didn't have big difficulties because I mastered Italian quite well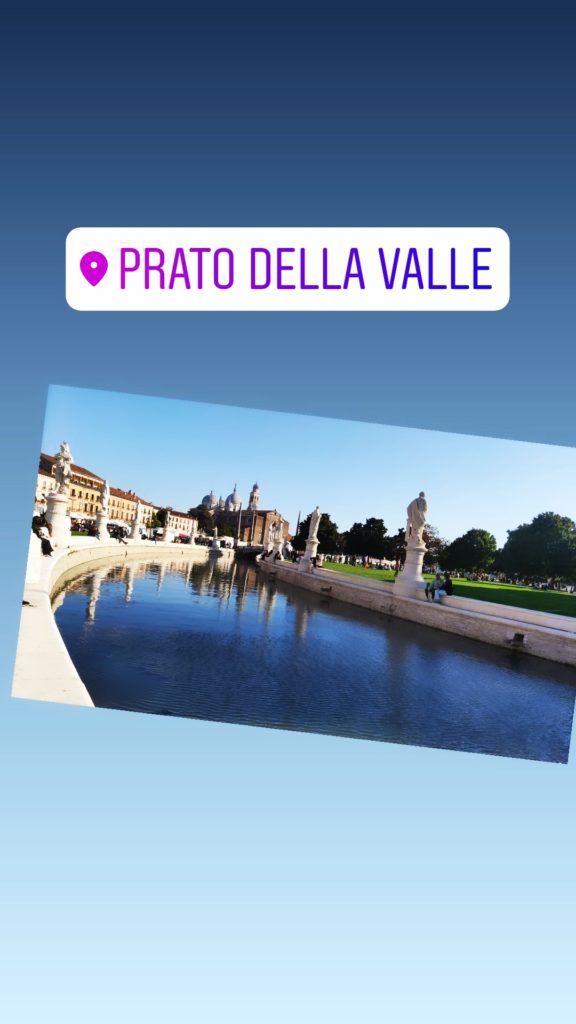 As far as the health situation in Italy is concerned, it is more or less the same as in France. Moreover, the University of Padua has set up a hybrid teaching system, i.e. all the courses are both face-to-face and distance learning.
In Padua, there are many Erasmus students and the courses are in English. So it is a good opportunity to improve my English.
I think it is very important to choose a destination taking into account the language barriers. The International Office of the University is very efficient and is always there to help us with the administrative procedures."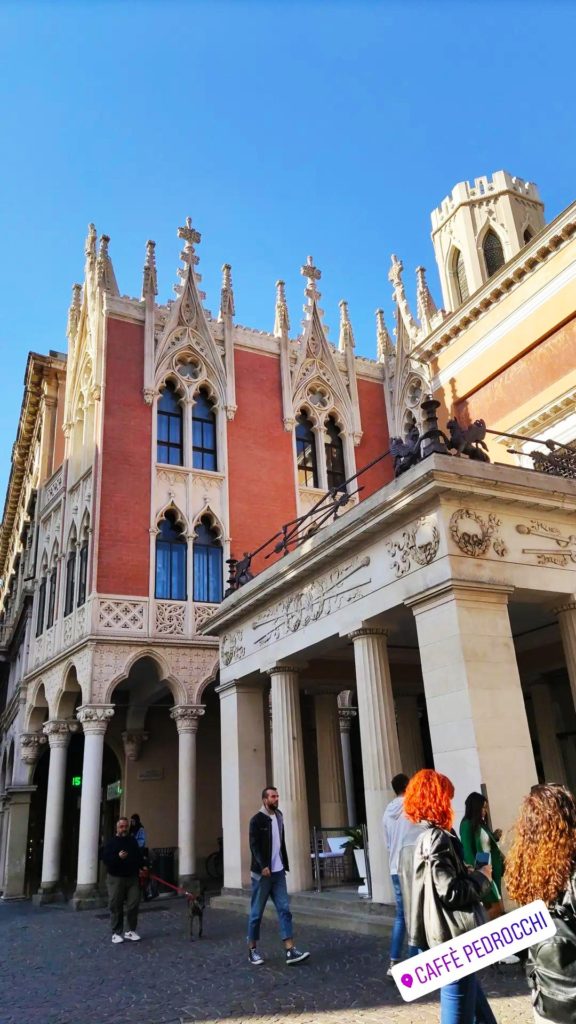 Thomas' testimony
Thomas: "I chose to go abroad because it was an experience I had to live. I had never travelled abroad on my own, let alone for a long period. I wanted to go to a Nordic country and I had been accepted in Finland but unfortunately, as a preventive measure against covid, the Finnish university chose to cancel incoming mobility. I was a bit disappointed but I accepted to go to Padova in Italy instead. For me the main interest of the exchange was to be able to meet and exchange with other mobile students regardless of the host country.
My arrival in Padua went quite well and this was mainly due to the kindness of the other students there. Indeed, my level of Italian being very limited, I had a tendency to rely on English, but the average Italian does not speak it or speaks it very little. It is always possible to make yourself understood if you take your time and foreign students are very willing to offer their help whether it be for information or to help settle in for the first few days.
The international experience is worth it regardless of the destination.
For future students on academic mobility I encourage you to go even if the destination is not the one you originally wanted. Moreover, as soon as your mobility is confirmed you should start looking for accommodation. I was lucky but Padua is currently experiencing a housing crisis, especially for students. Many of them started their search too late (end of July, August) and now have no accommodation."
Florian's testimony
Florian: "I chose to do my last year of study abroad in order to improve my English. During my studies, I had little opportunity to express myself in English and this mobility forced me to leave my comfort zone and speak English with students from all over Europe.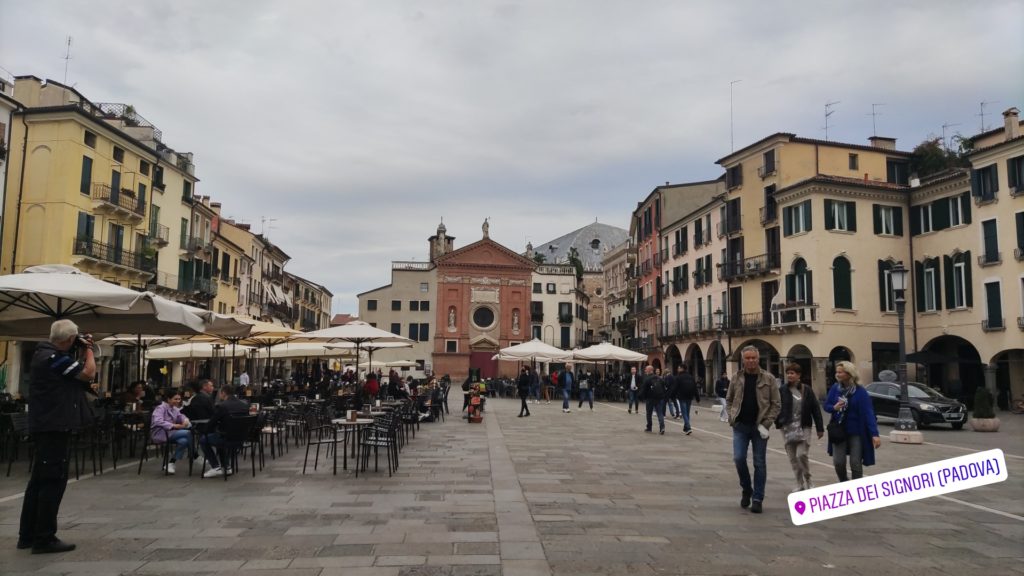 Padua is a beautiful and very student-friendly city. Indeed, the city is relatively small but has one of the most important universities in Italy which makes it a lively city
My arrival in Padua was a bit complicated because there is currently a housing crisis that does not allow all Italian and foreign students to find a room. Apart from this small problem, my first impressions are very positive. The university has proposed events for Erasmus students to facilitate meetings. The cost of living is slightly lower than in France, which makes it possible to go out without spending too much.
The courses in English are interesting and understandable despite the Italian accent of some teachers.
The choice of destination is a very important criterion. It determines the choice of courses, the language used and also all the extra-curricular activities available (evenings, trips, sports, etc.).
Once you have chosen your destination, I would advise you to find out how the host university works, particularly in terms of accommodation."