The students of the SupMediaWeb class were able to participate in an innovative workshop designed to encourage their creativity over a period of 3 days. They were supervised by two professionals in the realization of their project: Loïc Etiembre, educational manager of the SupMediaWeb training and Antoine Hubineau, composer and musician, passionate about electronic music.
What does this workshop consist of?
4 groups of students had to explore the city of Saint-Étienne in order to find places that evoked a certain sound atmosphere. Thus, by travelling through the city of Saint-Etienne, they were able to identify 4 listening points and therefore capture 4 different sounds in order to symbolise distinct places and take sound recordings at each of them. They then had to work with their recordings on an editing/mixing software to create 4 sound creations.
Based on these sounds, the students were able to tell a story or convey a message. In addition, there was a real cartographic dimension to the project, as they had to produce a map showing the walking road they had taken and the places where they listened to the sounds. They were also able to propose a poster as well as an explanatory text, the visual and textual creations supporting and completing the sound creations.
The students had to really stop and take the time to listen to the city in a different way. This workshop allowed them to explore the city in a different way, by closing their eyes, they were able to appreciate the outside noise but also the calm that can sometimes prevail.
This workshop format emphasizes the work in "project-teams", the skills of each student were thus mobilized in order to be valued through common achievements, which we will discover hereafter.
Project n°1: Oxymore Sonore, produced by Laura and Alexis.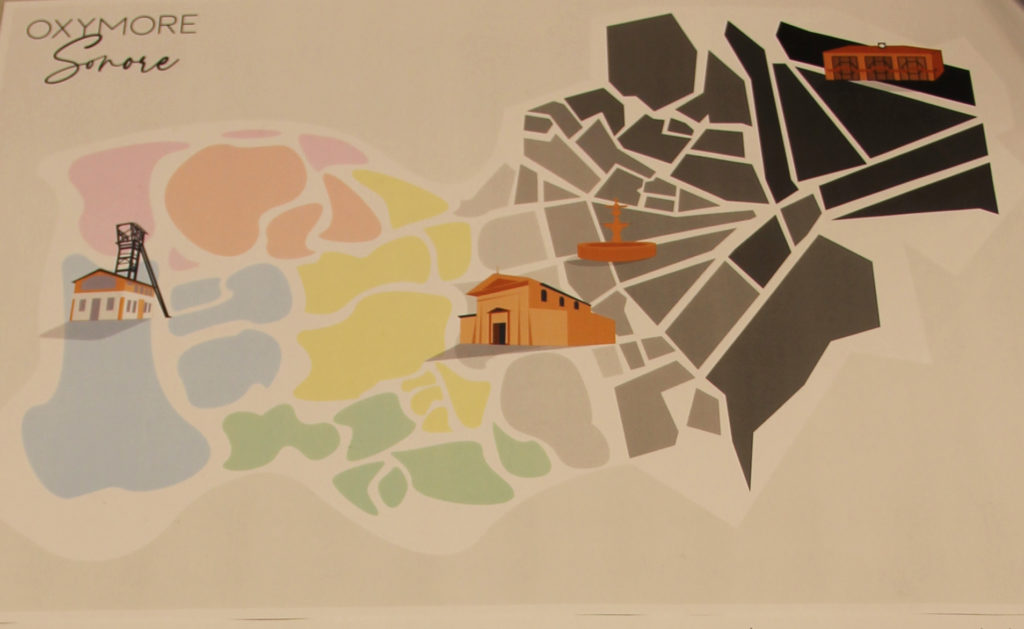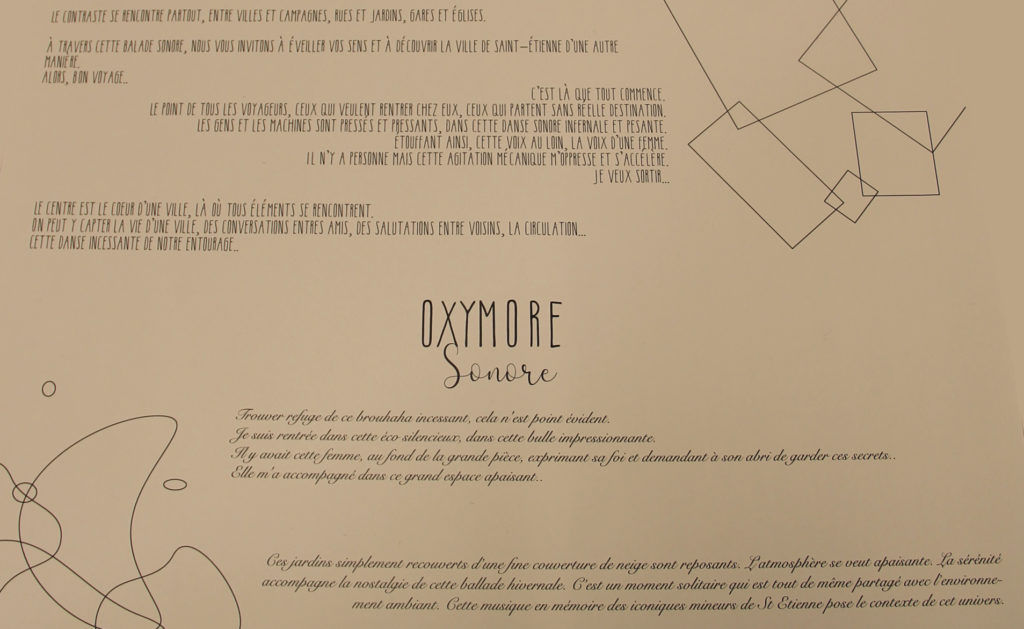 Project n°2: Histoire sonore : Georges et la place Jean Jaurès, directed by Laurine and Esteban.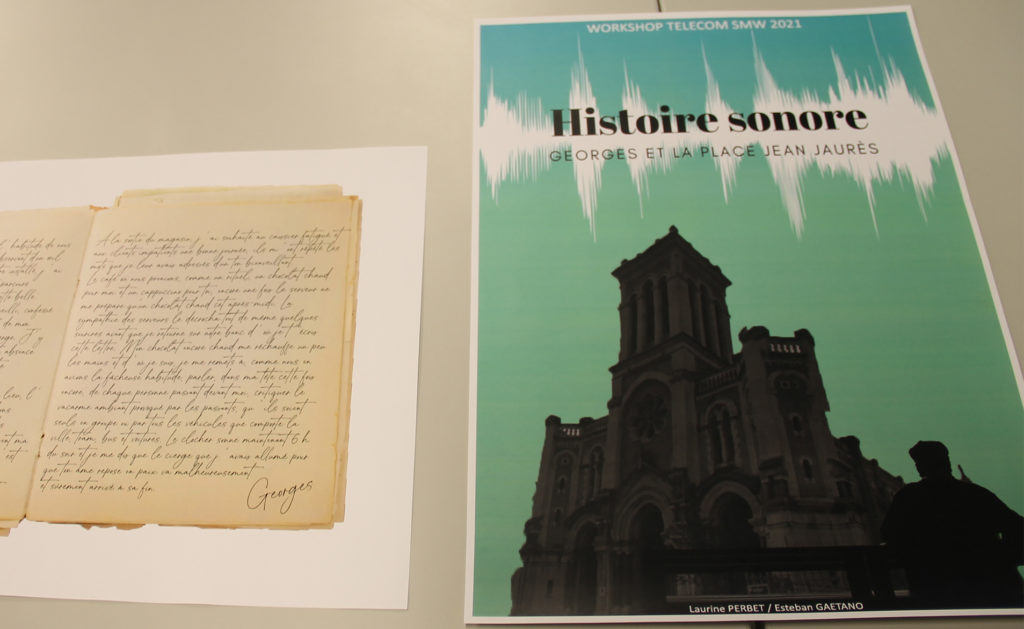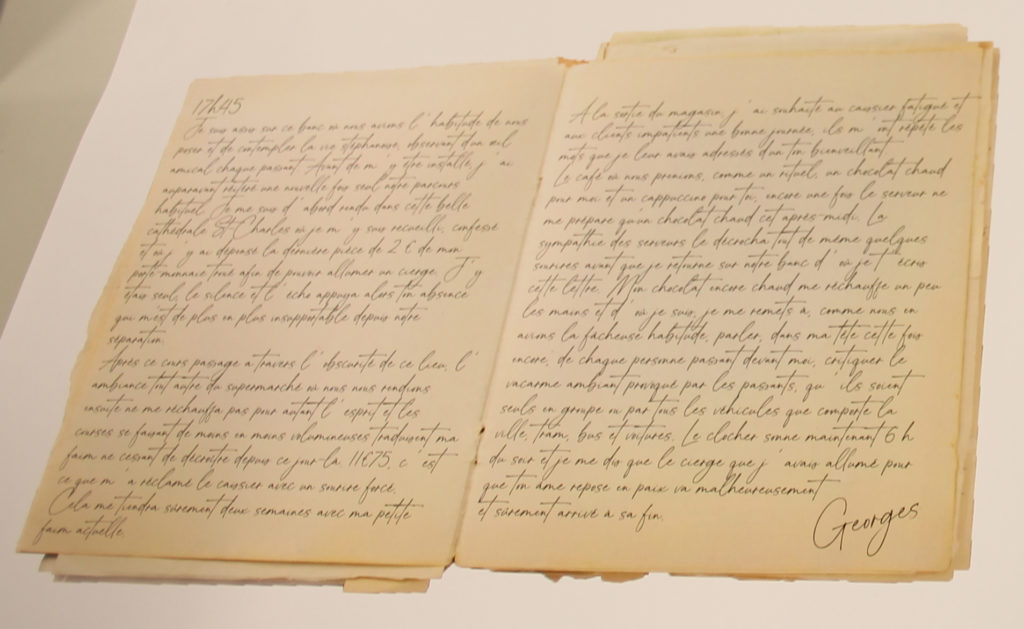 Project n°3: Doux sons, ces lieux d'Hiver ; d'où sont ces lieux divers ? directed by Léa, Quentin and Yanis.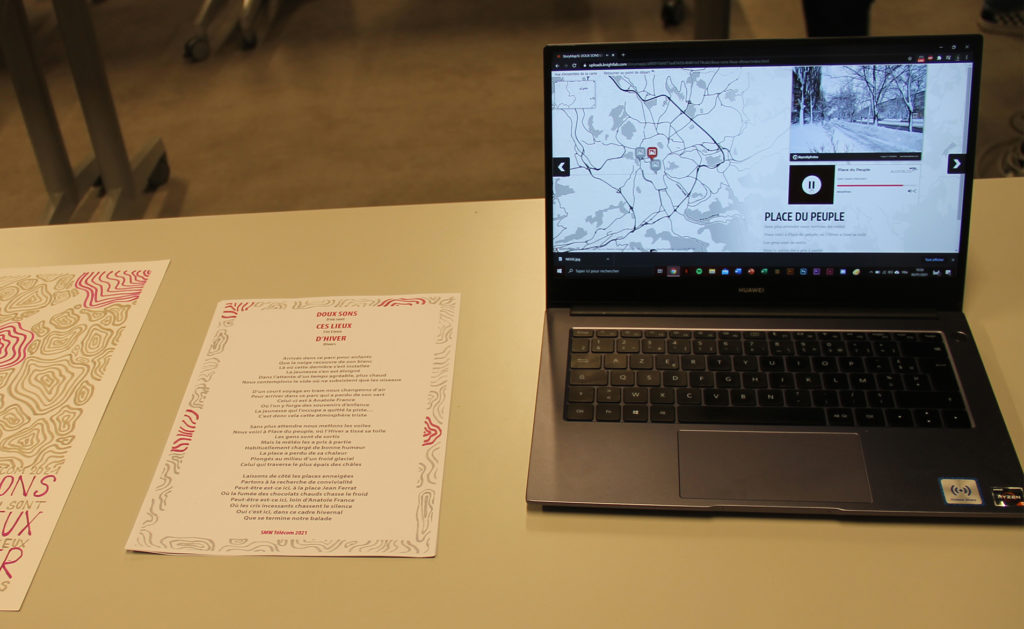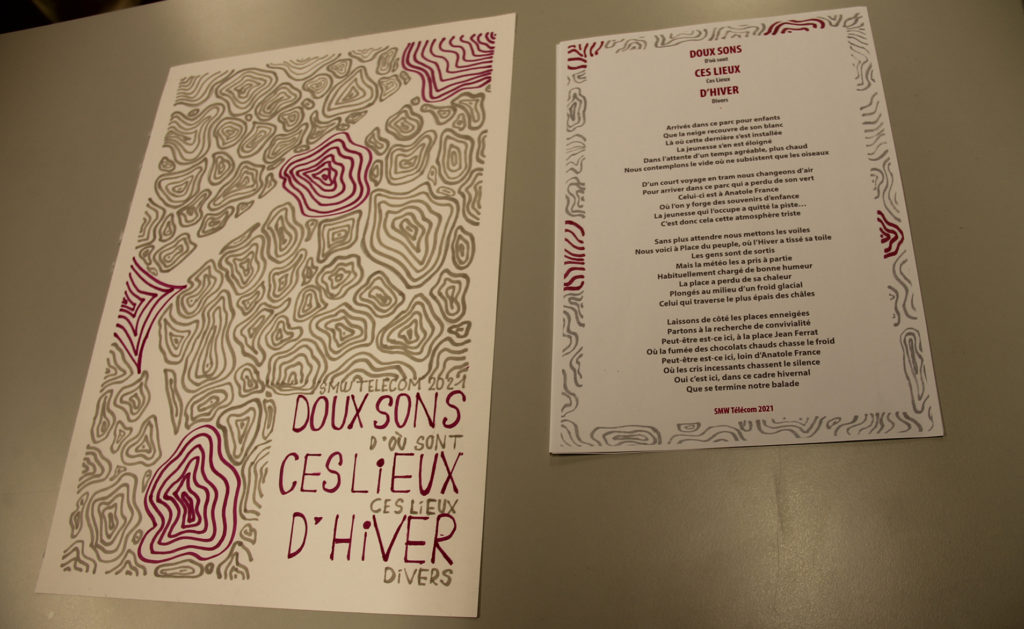 Project n°4 :"La dernière marche", directed by Emma, Marien and Théo.