Clément, a student at Télécom Saint-Étienne, tells us about his experience in Malta as part of an Erasmus+ exchange placement during his final year of study in engineering.
Clément: "I chose Malta as my destination for several reasons:
I was looking for an internship in the European Union in order to facilitate the procedures for leaving with the health crisis, but also for the insurance, the currency..
Malta's proximity to France (2h15 for a Lyon – Malta flight)
Malta is an English-speaking country
The opportunity offered to me by the University of Malta and my tutor to discover the field of computer network research
The weather as well as the numerous activities offered by the archipelago.
Apart from the fact that you need to have two doses of the covid vaccine to enter the country, the health crisis did not interfere too much with my trip. My internship at the university went very well, the tutors are welcoming and take time for their students. The premises are new and the equipment provided is of good quality. The university is also a good place to meet people, as many foreign students do an internship during the summer in the different departments of the university. The outcome of my stay is very positive. I was able to meet new people, discover a new country: its landscapes and its culture, improve my English, but also gain independence and responsibility during these two months.
Travelling alone, far from one's landmarks, is always a very enriching experience: you gain self-confidence and autonomy.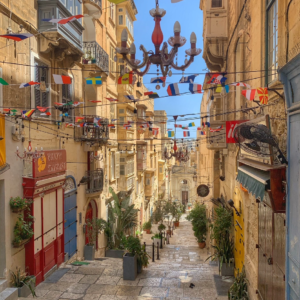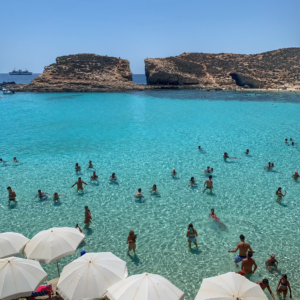 If I had to help students in their choice of internship abroad, I would tell them, first of all, to choose the country according to a language they would like to master more or the culture they would like to discover (culture of the country in general, but also to compare the working world in another country, for example the salaries, I realised that they were very low in Malta). Also make your choice according to the sector where you want to work later, but also what you want to discover (in my case, I wanted to approach the research environment to see if I should continue my studies at the end of my engineering course)
Mobility grants are a great help if your internship is unpaid or poorly paid. I was able to benefit from two grants: the Erasmus grant and the Auvergne-Rhône-Alpe region grant (BRMI)
Clément was able to benefit from an Erasmus+ internship grant via the Erasmus+ AMPERE consortium. This grant is awarded for an internship of at least 60 days in one of the 27 countries of the European Union (except France) as well as Norway, Iceland, Liechtenstein, the Republic of Northern Macedonia, Turkey or Serbia. For more information, please visit the BISI or the course presentation on 10 November."