Thibault, a final-year engineering student at Télécom Saint-Étienne, tells us about his experience at the Ruhr University in Bochum, Germany, as part of an Erasmus+ exchange, during his 9th semester.
Thibault: "There are several reasons why I decided to go to Germany. First of all, I have a strong link with the German language, then I wanted to discover a country that I did not know and more particularly in North Rhine-Westphalia (NRW). Finally, it was the objective of leaving Germany with a level close to C1 that convinced me to go to Bochum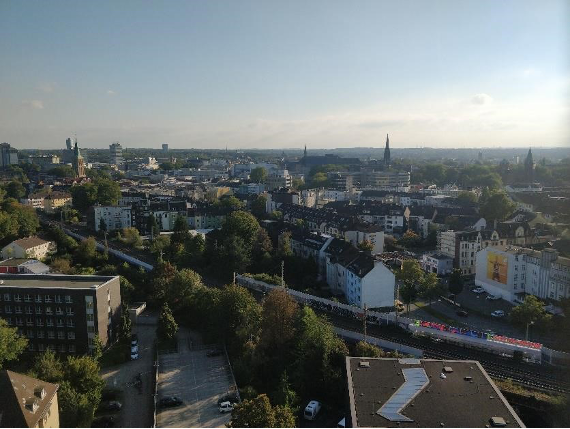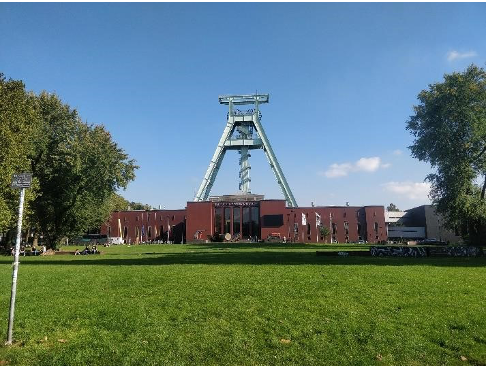 At the beginning of October 2021, I started my semester at the Ruhr University (RUB) in Bochum. I chose this city to discover the German megalopolis, because yes, the Ruhr region, of which Bochum is a part, is part of the European megalopolis, so it is a very heavily populated area
As far as urban planning in Germany is concerned, everything is done to ensure that pedestrians and bicycles can circulate in a pleasant and serene manner. Then there is the natural decorum of the Germans, whether in the street or on public transport, which is striking and sometimes disarming. For example, nobody crosses a pedestrian crossing on red, even if there is no car
The people of the Ruhr are very festive, whether through events organised by the city or by the students themselves. There is always a karaoke bar to go to, a museum (which students have to pay for most of the time) to visit or a park to walk through, as NRW is an arboreal region that is slowly recovering from the overexploitation of coal made until 2007 (with a final stop of production in 2018)
The more you want to go to a country, the more you will want to enjoy it and visit every corner!
Finally, if I had to give advice to those who want to go on an Erasmus or international agreement, I would say that the only important criterion is the choice of country."