Image & Photonics, Smart-Industry Apprenticeship Engineer
For nearly 20 years, our training has been meeting the needs of companies in the photonics and image sectors, while accompanying the technological changes around industry 4.0.
Clearly identified with the professional world, it is now a national reference in these constantly evolving fields. The industry of the future focuses on the digital transition, on-line control, or the complementarity of different sensors and/or other automated systems. For example, machine vision cameras are becoming stand-alone systems with high quality image sensors combined with powerful processors offering new opportunities correlated to visual inspection. High-speed data processing systems and technological advances in photonics are multiplying the uses and applications (production line optimisation, surface treatment, preventive maintenance, predictive monitoring, cobotics, etc.). IPSI training meets the needs of these complex, high value-added fields requiring pragmatic engineers trained in R&D and technological innovation.
Courses
Specialised courses
Optics / Photonics
Electromagnetic waves
Introduction to optics and geometrical optics
Wave optics
Experimental optics
Image
Image analysis
Developments for image in CP language
Image project in C language
Vision
Vision systems
Basic servo systems
Automation
Photometry
Tools for smart-industries
Electronic Instrumentation and Measurement
Database
Metrology
Computer Architecture
Fundamentals of Engineering
Signals
Algorithms
Digital Data Processing
Probability and Statistics
English
Professional environment
Company organisation
Oral and written communication
Technological watch
Project management
Specialised teaching
Optics / Photonics
Light/Matter Interaction
Instrumental Optics
Laser and Applications
Experimental Optics
Image
Interface c#
Processing and analysis
Development for linear
Machine learning
Vision
Electronic transmission chain
Light source
Image acquisition
Acquisition/processing process
Human and machine vision
Camera protocol
Tools for smart-industries
Industrial networks
Sensors
Event-driven programming
Information transport
Agile development methods
Robotics
Fundamentals of engineering
Object-oriented programming
Signal processing
C++ project
Industrial statistics
English
Professional environment
Technical choice
Project management
Methods
Meeting management
Specialised teaching
Optics / Photonics
Computer aided design
Characterisation & measurements
Guided optics
Optics project
Experimental optics
Image
Non-conventional imaging
Colour image processing
Deep learning
3D imaging
Optical and digital texturing
Vision
Robotic applications
Movement and tracking
Vision & Image project
Tools for smart-industries
Internet of Things
Production management organization
C# application
Quality
Professional environment
Communication and management
Financial management and business plan
Economics of innovation
Human resources
Social law
Prototyping
Conflict management
Project monitoring and acceptance
English
Study project
A study project runs over the three years, which enables each apprentice to gain expertise in the specialities of the diploma without necessarily carrying out fully correlated assignments in a company, and also provides them with both research and technological skills and cross-disciplinary skills (project management, innovation, meeting management, etc.). Among the latter, the research aspect is favoured with a focus on technology watch, reading and summarising scientific articles, etc. As for the innovation aspect, the opening up to targeted calls for projects (technological challenges, etc.) while putting the use of their prototype into perspective. In addition, the groups must conduct their project in accordance with the remarks/comments made by their tutors. Time is devoted to these projects on each day of the college meeting.
---
Admission
under 30 years old and have completed one of the following courses of study: DUT, BTS, Licence professionnelle, L2 or L3 validated
Admission to the 1st year of the apprenticeship engineering cycle, specializing in "Image & Photonics, Smart-Industry" and "Data Engineering", is by competitive examination.
Télécom Saint-Étienne shares its apprenticeship recruitment with the schools of the Institut Mines-Télécom. You must therefore put together an application file on the Institut Mines-Télécom's apprenticeship platform.
The platform will be open between 1 February and 8 March.
If you are eligible for our school (the results will be communicated to you on 31 March), you will then be invited to take the tests which will take place on Saturday 9 April:
– Aptitude test (general knowledge and English)
– Motivation interview with a jury
The admission results will be communicated to you on 14 April.
Télécom Saint-Etienne offers 4 places to students from Classes Préparatoires aux Grandes Écoles via the Mines-Télécom competition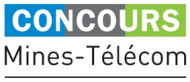 Nature and procedure of the competitive examination
Students in preparatory classes must apply through the Mines-Télécom competitive examination procedure.
1) TIMETABLE :
Internet registration for MP, PC, PSI, PT, TSI and BCPST courses from 10 December 2020 to 11 January 2022 at 5pm www.scei-concours.fr
Make your wish list between 1 February and 22 July 2021 at 12:00 on www.scei-concours.fr
2) ADMISSIONS TESTS :
After passing the written tests of the competition, candidates are classified into 2 categories:
– Candidates are eligible for the 17 schools of the Mines-Télécom competition. They must take the 4 oral tests of the competitive entrance exam (math, physics, computer science; industrial sciences; English, interview with a jury).
– Candidates are eligible for 7 schools (EIVP, Ecole Nationale de la Météorologie, ENSG Géologie, ENSG Géomatique, ENSSAT, Télécom Nancy, Télécom Saint-Étienne). They have to pass 4 tests including an oral in mathematics, a computer science and physics MCQ, a motivation interview and an English MCQ.
3) SCHEDULE OF TESTS :
Written tests:
– From 19 to 22 April 2022 for MP, PC, PSI (Banque Mines Ponts)
– From 02 to 06 and 09 to 11 May 2022 for the PT stream
– From 03 to 06 May 2022 for the TSI stream (Banque Centrale Supélec)
Oral exams: MP, PC, PSI, PT (*):
– 1st series: from 21 June to 08 July 2022
– 2nd series: from 27 June to 09 July 2022
TSI: from 28 June to 11 July 2022
Fields of application
Health, space, opto-electronics, bio-photonics, automotive, telecommunication, home automation, metrology, augmented reality, bio-medical, quality, pattern recognition, monitoring, supervision of industrial processes.
Job opportunities
Test bench development engineer; Industrial vision engineer; Industrial vision, computer vision, image processing engineer; Artificial intelligence engineer; Electronics and systems engineer; Embedded systems engineer; R&D department manager; Technical support engineer; Photonics application engineer.
---
70

%

job offer by the host company before graduation
39.5

k€

median annual salary excluding bonuses
Student profile
3

%

CITISE

8

%

CPGE

15

%

DUT

23

%

LICENCE

50

%

BTS
The students currently in the 1st year of our training come from the following backgrounds:
– DUT (GEII, Computer Science),
– BTS (Optician, Photonic Systems, Optical Engineering, Optics/Photonics, Photonics, CRSA),
– Licence Pro (Laser maintenance control, industrial vision),
– Licence (Physics/Mechanics/Mathematics)
– CPGE (MP, TSI)

The list is not exhaustive. We also recruit from DUT (GEII, MP), BTS (Photonic Systems, OL, Electrical Engineering, CIRA, Maintenance, etc.), Licence, CPGE, CUPGE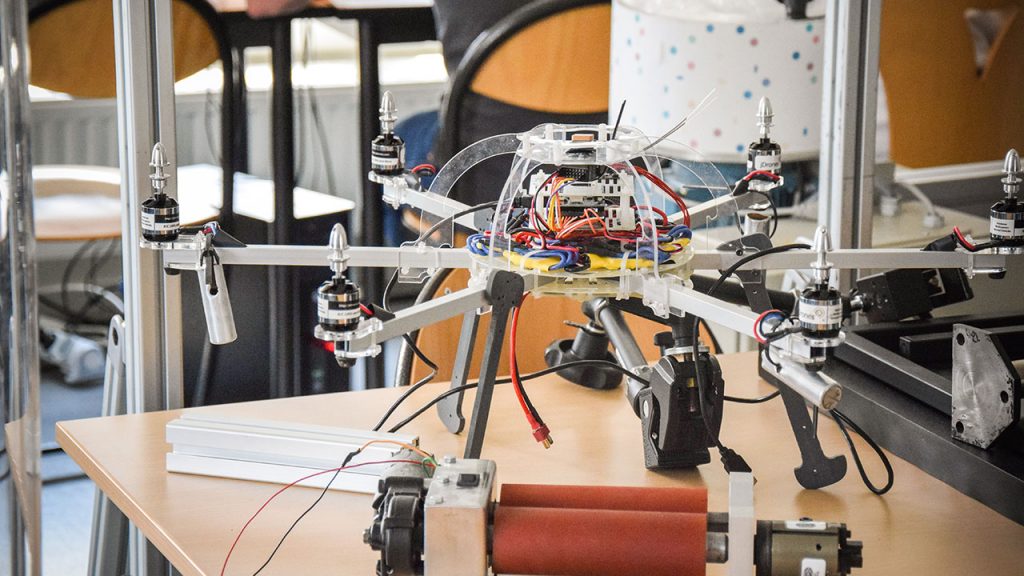 Companies hosting our apprentices








Testimonials
Fondation Mines Télécom Best Apprenticeship Award for Martin Samouiller class of 2017