IRAM provides its users (students, teachers, staff) with a set of material and human resources.
Digital and audiovisual equipment
Do you need tablets for your students? Do you want to use the studio for a student project? Do you need a telepresence robot for your next class?
You will find click here the inventory, borrowing procedures and instructions for use of IRAM's digital and audiovisual equipment.
Other equipment
Paperboard, felt pens, pencils, ideation games, cork boards, post-it notes, glue, tape, playmobiles, modelling clay, cardboard, scoubidou, prototyping tools… Contact us if you need to reserve this material for a class or brainstorming session.
Training and support
From the interactive whiteboard to the video projectors, the various Learninglab equipment may require individualised support to get the hang of it. A multimedia technician and a pedagogical engineer are present to help users appropriate all of IRAM's resources, and to support them in their pedagogical projects.
Newsplex: active learning room
The Newsplex is a modular room, designed to adapt to teaching needs.
We recommend that teachers take note of the different ways of configuring the room before preparing their sessions, in order to have the configuration most adapted to their pedagogical intentions:
Do you want to use the Newsplex for a session?
Contact Florence Bosc to find out about the availability of the room.
Please note: this is a very popular room, which must be booked well in advance.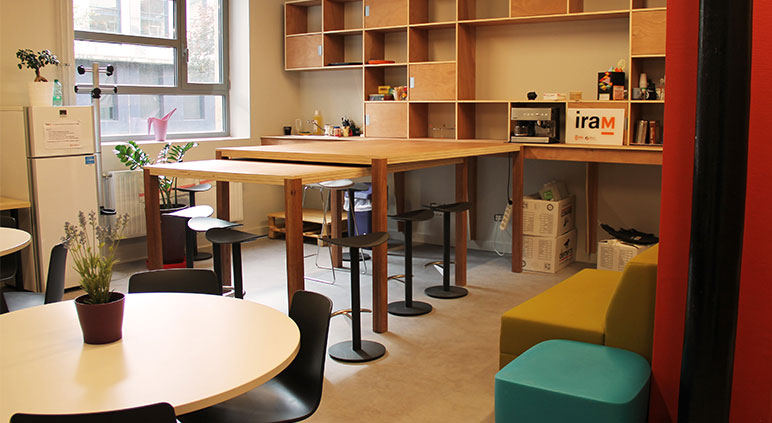 ---