Engineering projects (PING)
You want to develop, realize or prototype your idea/project?
The Engineering projects allow you to benefit from the expertise of our engineering students (bac+4) and the support of Télécom Saint- Étienne's research professors to turn your idea into reality.
The subjects given can cover all the school's fields:
Computer science
AI, big data, applications, web, machine learning..

Electronics
sensors, automation, embedded systems, connected objects..
Telecom
telecom architecture, telecommunication..
Networks
cybersecurity, routing, servers, coding, transmission..
Photonics
optics, laser processes..
Image
image analysis and processing, 3D imaging, biomedical imaging..
---
The principle :
A team of 4 to 5 students (bac+4) works on your project to develop it, to prototype it, to propose a solution, a concrete tool.
First thing to do: submit your project, which is studied by the school's teaching team.
If it is selected, you will present it during a pitch session. In the following weeks, 2 creation sessions called SPRINT are organised.

SPRINT 1: This first SPRINT of one week allows to launch the realization and to validate the effectiveness of the collaboration between the company and the team.
SPRINT 2: This second two-week SPRINT allows production to be carried out, the tool to be developed and the project to be prototyped.
During the whole period, the team of students will work the equivalent of 700 hours, accompanied by a teacher-researcher and a company tutor.
To conclude the projects and to enhance the value of their work, the teams present their results at a presentation.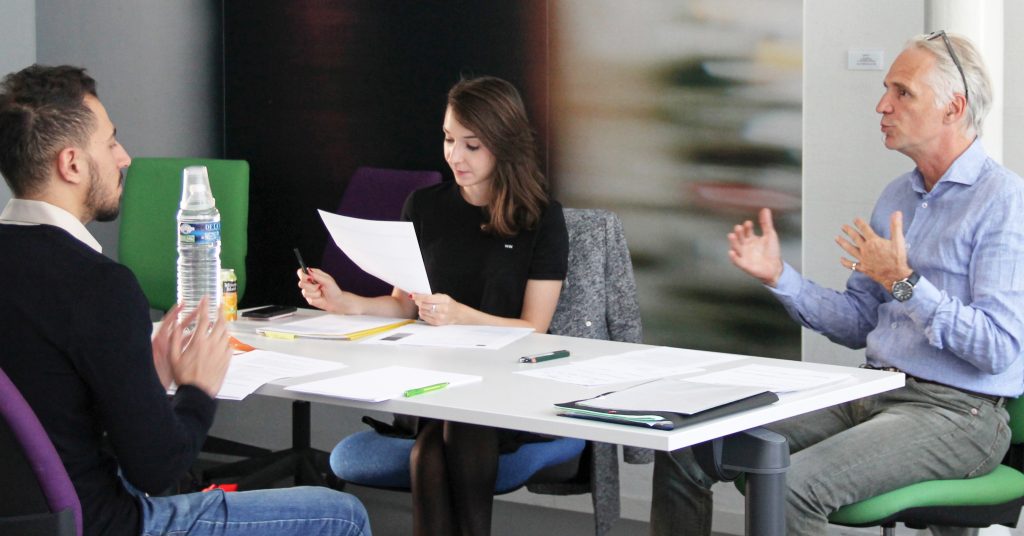 Chronology April to June
STATUS OF THE ART
Framing
Analysis of the problem and the project environment.
Construction of the production plan

PRODUCTION
Sprint 1
Allows the project to be launched and the effectiveness of the company/team collaboration to be validated
Sprint 2
Carry out the production, develop the tool, prototype the project
Valuation
Oral presentation to a jury
Participants
Companies of all sizes, researchers and associations.
Price: 1000€ for companies (net of taxes)
650€ for partner companies (net of taxes)
Free of charge for companies in partnership with the Innovation Chair
Submit your project
You have a project, an idea, a problem, take advantage of a team of 4 to 6 engineering students (Bac +5) and their skills to study the feasibility, identify solutions and tools to achieve your goal.
In order to enable us to best respond to your needs and to constitute the most appropriate multidisciplinary team for your project, please fill in this form carefully.
You have until 10 March to submit your project.
Thank you for your participation